Dove Deep Moisture Body Wash Review
If you're looking for a new body wash, consider Dove Deep Moisture Body Wash. This product offers an improved formula and rich lather. Its gentler cleansers remove impurities and leave your skin feeling refreshed. It rinses cleanly and offers more natural nourishment to your skin than most body washes. It also comes highly recommended for sensitive skin because of its moisturizing, hydrating properties.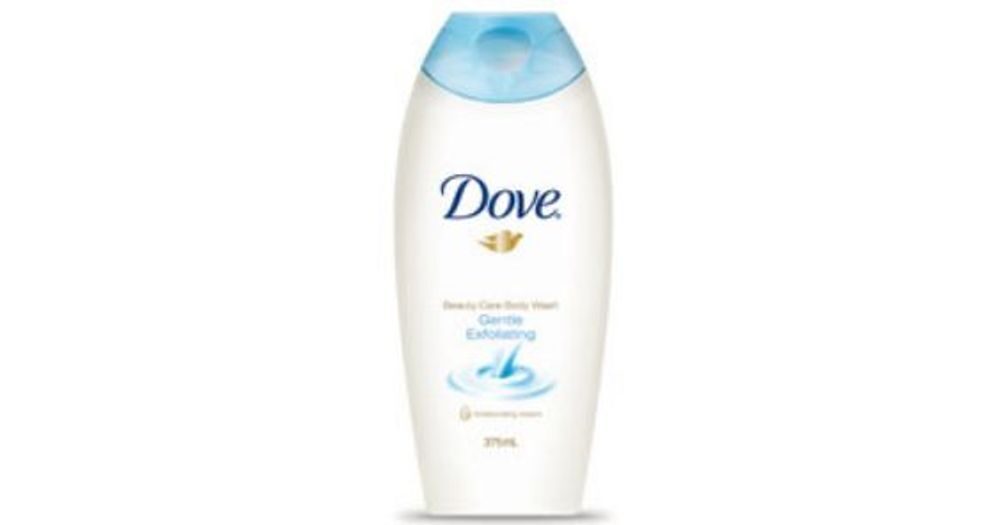 The Dove body wash is dermatologist-recommended and contains NutriumMoisture, which delivers the highest amount of nutrients found naturally in the skin. After one shower, your skin is soft and smooth. The sulfate-free formula helps maintain your skin's moisture barrier and provides nourishment deep into the skin's surface layers. The formula is gentle enough for people with sensitive skin and is gentle enough to be used by women with sensitive skin.
The Dove deep moisture body wash is very affordable and does not leave your skin parched or feeling greasy. The fragrance is also not very strong. It doesn't feel like it completely rinses off your skin. Instead, it leaves a light layer of moisturizer on your skin. This is great for the winter months when you don't want to use lotion. However, in the summer, you may feel too greasy to wear a bathing suit and cover yourself in sunscreen.
This nourishing body wash can make your skin feel softer instantly. It doesn't leave you feeling parched or greasy. Even if you don't use any lotion afterward, you'll find yourself relying less on lotion than you'd like. But you can still use it as a standalone cleanser on certain days. This product is recommended for winter months, since it doesn't strip your skin of moisture.
If you're looking for a gentle body wash that will help hydrate your skin, try Dove Deep Moisture Body Wash. This product is very inexpensive and mild. The best thing about it is its fragrance. The Dove Body Wash smells like a nice, soft Dove soap. Most body washes are fragrant, so it's nice to have a pleasant smell after washing. This one is not too harsh. Dove's product is a good option for dry skin.
Dove Deep Moisture Body Wash is one of the most popular body washes recommended by dermatologists. It can be used every day, and is sulfate-free. It contains no artificial fragrances and is pH-balanced, making it perfect for dry skin. The best Dove body wash is made with 100% gentle cleansers. The Dove body wash is also a great option for cleansing your hands.
The Dove Deep Moisture Body Wash is a great choice for dry skin. It leaves your skin so soft that it's almost impossible to tell it's the same product you're using. You'll notice a difference after just one use, and your skin will feel soft and smooth. It's important to note that this product is not perfumed. Although it has a pleasant fragrance, it's not overpowering.
Dove Deep Moisture is a popular brand of body wash. Its patented NutriumMoisture hydrates the skin deeply while replenishing it. The product is inexpensive and readily available in most stores. Its surprisingly gentle formula makes it an ideal choice for sensitive skin. If you're looking for a body wash that won't strip your skin and leave it feeling soft and moisturized, then this one is worth looking into.
Dove Deep Moisture Body Wash is a popular product for dry skin. It's one of the few products that hydrates skin without overstretching it. The fragrance is mild, but you won't notice it, so you can use it daily. The Dove Deep Moisture Body Wash does not have an overpowering scent, which is a good thing. The formula is easily absorbed by the skin and is gentle on the microbiome.
The moisturizing benefits of the Dove Deep Moisture Body Wash make it a top choice for dry skin. The body wash contains a special formula called NutriumMoisture. It helps the skin retain moisture. It is made with plant-based moisturizers. Its creamy formula feels great and is a popular choice for dry, sensitive skin. It's also vegan-friendly, and is cruelty-free.